French manufacturer of aluminum closures  : crimp and screw caps for pharmaceutical products
---
French family business, 1h from Paris, between DREUX and ROUEN (27) at Droisy, we are specialist in fine aluminum stamping, of aluminum caps : crimp and screw caps for pharmaceuticals products : vaccines, antibiotics, infusions, tubes, syrups, injectables.
We can offer you differents typs of caps : diameter 13mm, 16mm, 20mm, 28mm; 32mm, with or without liner (Rubber or EPE), with or without hole, with engraving, differents colors possible.
Our strengths
Human-sized structure that allows us to be responsive to your requests

20 years of expertise in the field of aluminum stamping and the pharmaceutical sector

3D design office to design your specific aluminum caps

ISO 9001 certified since 2015 : Quality service that provides you with daily checks during production
Design and manufacture of your custom aluminum caps
---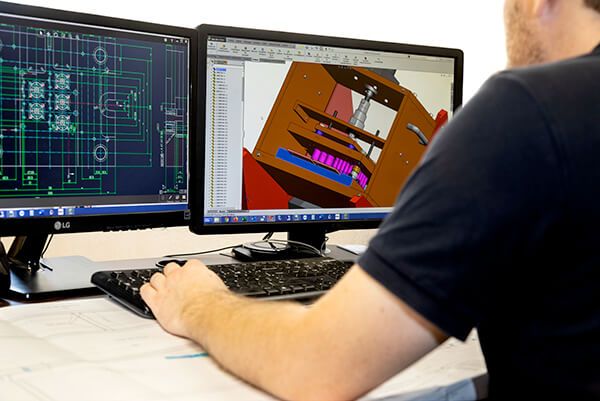 Our company has chosen to integrate a Design Office, with Solidworks 3D software, in order to meet your "out of standard" requests and new projects.
We study, draw, design, assemble and adjust our tools.
We can study all typ of aluminum piece.
Human-sized structure that allows us to be responsive to your requests. We can adapt with special packaging.
We work with plastic Industries partners. We ensure the assembly of finished pieces in our production service.
Our quality commitment for all our aluminum closures
---
ISO 9001 certified since 2015, we meet the requirement of pharmaceutical laboratories about quality, hygiene, organization and traceability.
Our company is totally computerized : from receipt of your order, to registration in our production planning, to traceability, to the preventive program, to delivery of your order; we follow and trace your order.
Our maintenance department adjusts our tools, maintains it, repairs machines. They ensure preventive and curative maintenance of all our machines, thanks to a computer program.
Our Quality department ensure daily control of all our productions, and maintain our Quality system.