Our products and services
Manufacturer of aluminum standard or specific closures
We are expert in aluminum stamping of aluminum caps and Design : crimp and screw closure for pharmaceuticals products : vaccines, antibiotics, infusions, tubes, syrups, injectables.
We offer you different diameter and typ of closure : Ø16mm, Ø20mm, Ø28mm, Ø32mm, with or without hole, with or without opening, with or withour disc seal (Rubber or EPE), possible engraving, all caps in different colors.
All our closures meets pharmaceutical requirements : food contact, European pharmacopeia, and ISO 9001.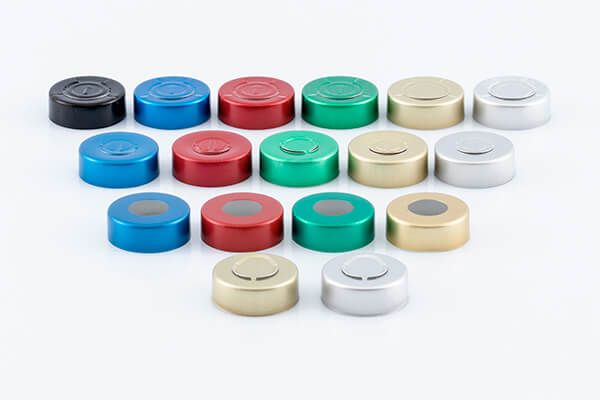 ---
Aluminum caps and closures
Discover our differents products :
Our standard caps : screw caps, crimp caps; with or without hole/opening, or total opening with arrow
And our specific caps, designed in our Office, as aluminum spoon, under license from Apothicom "World leader in manufacture if prevention tools in the field of Addiction" (Kit Stericup © , Kit Maxicup©; Sterifilt ©) or as aluminum closure for veterinary products...
---
Our Design office to study and manufacture specific aluminum cap
Are you looking for aluminum closure/ caps to adapt on your bottle/tube ? Do you have a new project ?
Our company has chosen to integrate a Design Office, with Solidworks 3D software, in order to meet your "specific" requests and new projects.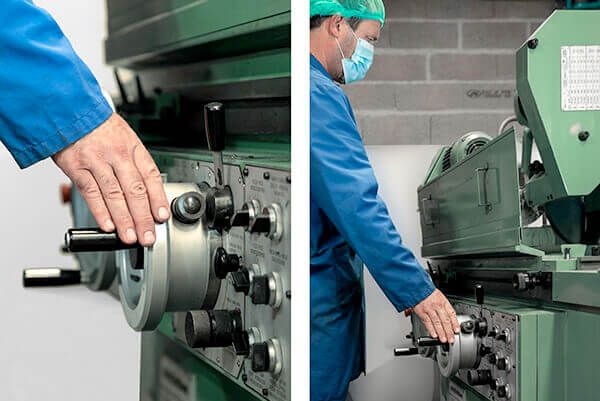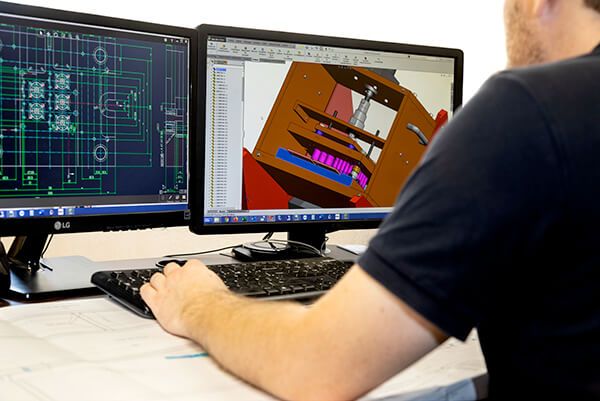 We study, create and adjust all our tools.
Feel free to contact us. We will study together your project.